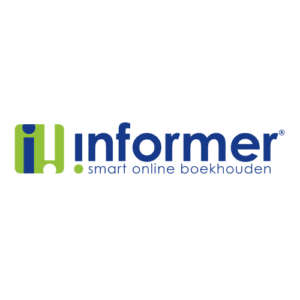 InformerOnline
Streamline your organisation's claims process!
Integrating InformerOnline with HoorayHR
The connection between InformerOnline and HoorayHR enables automated transfer of employee expenses to your accounting system. By doing this, your bookkeeping in Informer becomes comprehensive, and you no longer have to manually retrieve data. With this integration, you will always know how much to reimburse employees.
What is InformerOnline?
Informer is an online accounting program that caters to freelancers, SMEs, and startups! Informer makes bookkeeping easy for small business owners by providing them with the necessary tools. With Informer, you can invoice online quickly and securely via the Peppol network, connect to any bank, file your VAT returns, and receive accounting assistance from the tax authorities.
Benefits of the InformerOnline x HoorayHR integration
The integration of InformerOnline and HoorayHR has many advantages that make it easy for you as a business owner. Your employees can easily take a photo of a receipt and submit an expense claim through the HoorayHR mobile app. The environment administrator receives a notification of the report, after which it can be approved. Once approved, HoorayHR automatically sends the report to InformerOnline. This way, the expense reporting process is completely streamlined and automated, eliminating scattered receipts and confusing payment requests. We've compiled all the benefits of the integration for you:
Receipts are sent directly from HoorayHR to InformerOnline
Easy expense tracking
Insight into requests from employees
How does the InformerOnline x HoorayHR integration work?
Employees can scan receipts and submit an expense report through the HoorayHR app with a single click. The team leader and/or administrator of the company checks the report and approves it. Once approved, HoorayHR automatically sends the report to InformerOnline. HoorayHR sends all data, such as VAT, to the accounting system in InformerOnline.
Good to know: The integration uses Universal Business Language (UBL).