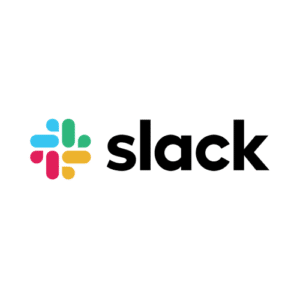 Slack
Notifications from HoorayHR directly in your Slack channel!
beta
Slack HR Integration: Streamlining Internal Communications with HoorayHR
Slack is a messaging platform that makes it easy for teams to communicate and collaborate. It works like a WhatsApp group chat but includes options to start organized group conversations and share the right files, streamlining the entire internal communication process.
One way to enhance Slack's capabilities is by integrating it with HoorayHR. With this integration, you can receive notifications from your HoorayHR environment directly in your Slack channel, making it easier and faster to stay on top of your HR tasks.
The benefits of integrating HoorayHR and Slack
Receive notifications from HoorayHR in your Slack environment
See who submitted a request right in Slack
Easily approve requests by navigating to HoorayHR from Slack
How does the HoorayHR x Slack HR integration work?
By integrating Slack with HoorayHR, you can receive notifications from your HoorayHR environment directly in your Slack channel, allowing you to take action even faster. This is especially useful if you frequently use both systems and want to streamline your workflow when new HR tasks come up.
To use the integration within your company's environment, you need to have a Workspace in Slack. If you don't have one already, you can create a Workspace by visiting https://slack.com/. Slack provides further instructions on how to set up and use a Workspace on their website.
It's important to note that as an administrator, you'll need to activate the integration for the entire company. After that, your colleagues can also turn on Slack notifications via their own profiles within HoorayHR.
Need help and more information
In summary, the integration between Slack and HoorayHR provides an efficient way to streamline your internal communications and HR tasks. By receiving notifications in Slack, you can stay on top of your HR responsibilities without having to check your email or HoorayHR manually. If you're interested in learning more about HoorayHR's functionalities, check out their Helpcenter for answers to frequently asked questions.