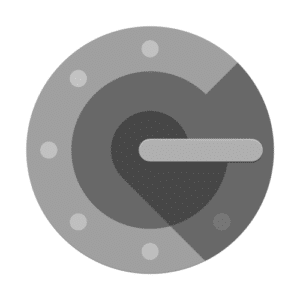 Google Authenticator
Secure your HoorayHR account with 2FA!
Securing Your HoorayHR Account with 2FA
At HoorayHR, data security and privacy are of utmost importance. That's why HoorayHR offers the option to add an extra layer of security to your HoorayHR account with two-factor authentication (2FA). With 2FA you can secure your account even better while logging in.
This means that in addition to your password, you add an extra authentication step. Two-factor authentication combines something you know (your password) with something you have (an authentication device), which is usually your phone. Someone who gets hold of your password will only be able to log in if they also have access to your phone. By adding this extra step, you make your login much more secure.
What is Google Authenticator (2FA)?
Google Authenticator is an authenticator app developed by Google. With this app, you can enable two-factor authentication for many applications that support Google Authenticator.
The benefits of using 2FA for HoorayHR
Using 2FA on your HoorayHR account has many benefits for you and your colleagues. With 2FA security, you ensure that an extra check is set up to access the HoorayHR environment. This is to prevent someone getting access to your data unintendedly.
Extra check before logging in to HoorayHR
Better security for your HoorayHR account
Available for iOS and Android
How does the integration between Google Authenticator (2FA) and HoorayHR work?
At HoorayHR, we use the Google Authenticator app for Android and iOS. To use this two-factor authentication, you first need to activate 2FA in your HoorayHR profile. Then, we help you link HoorayHR with the Google Authenticator app. The knowledge article "How do I secure my account with 2FA?" describes exactly how to activate 2FA.
After activation, your account is double secured; in addition to your password, the Google Authenticator generates a specific code that can be used temporarily to log in.