Performance management
ensures actual growth
Growth for you and your team contributes to a healthy organisation. Personal development is a breeze with HoorayHR. Everyone can flourish!
Easily set goals
Keeping track of the interview cycle
Flexible meeting templates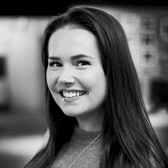 'Met HoorayHR is alles goed geregeld in onze organisatie. Alle HR processen gestroomlijnd.'
Eva Izeboud, HR Manager - Stucomm
Frequently asked questions
about performance management
HoorayHR is the all-in-one HR tool for SMEs. Together we build towards a great place to work. Can't find your answer below? Please contact our support team.
How do the performance management templates work?
You can easily create your own templates for reports or to ask for feedback. The templates consist of questions and answers. The answers can be in the form of text, but also a scale of 1-10. This is particularly useful if, for example, you want to survey competences.
How much is HoorayHR?
HoorayHR is an all-in-one HR tool. HR analytics is part of a complete solution. We charge a €5,00 fee per user per month and you can cancel any time.
Who uses HoorayHR?
HoorayHR focuses on companies with 5 to 100 employees, especially companies that want their employees to grow. More details? Schedule a demo.
Do you charge implementation costs?
No, HoorayHR does not charge for implementation. Moreover, we'll assist you in onboarding all your employees free of charge.
Do you have an HR app for my employees?
Yes, next to HR analytics and all other kinds of nifty HR features for the employer, HoorayHR also offers a useful HR app for employees.
Is it possible to export the data to Excel?
Sure! All HR reports and management overviews can be exported to Excel.
Performance management and other
useful HR features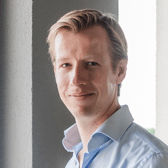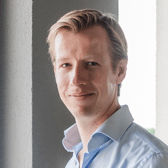 It's so easy to use! Employees don't get trained by Hooray, they can get started right away after their first login.
Why use HoorayHR for
performance management?
Plug and play in 5 minutes

Flexible: use only the features you need

Reporting and 360-degree feedback

Only pay for active users

A set monthly fee, no catch, no implementation costs
Why use Hooray?
Hooray: The all-in-one tool for SMEs! Use HoorayHR to streamline the entire HR process and save time on HR tasks. Our three promises:
Save time
No more papers and Excel. Everything is automated!
Save money
Save thousands on complex HR software.
Easy to use
An intuitive HR tool. Hooray is easy-peasy!