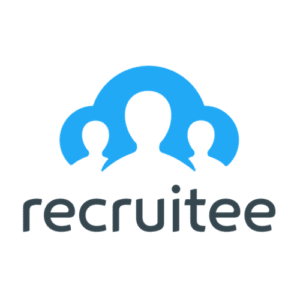 Recruitee
Create a streamlined onboarding process!
Integration Recruitee x HoorayHR
With the Recruitee integration, you can easily add candidates who have been hired as new colleagues in HoorayHR. Once a candidate is marked as "hired" in Recruitee, their basic information is automatically transferred to HoorayHR.
This allows you to quickly complete the employee's profile and ensure that your new hire can smoothly go through the onboarding process in HoorayHR.
You have the option to automatically add new candidates to HoorayHR or add them manually. This gives you control over the process and allows you to set it up in a way that works best for your organization.
What is Recruitee?
Recruitee is an Applicant Tracking System (ATS) platform designed for recruiters and hiring managers. It helps you improve every aspect of your recruitment process, from acquiring the best talent to reducing recruitment costs.
The Benefits of the HoorayHR x Recruitee Integration
Once the connection to Recruitee is live, the entire process from hiring to onboarding is automated. We have listed the advantages for you:
Automatically add new hires to HoorayHR
Start onboarding workflows immediately to ensure smooth onboarding
Create an excellent experience for new colleagues
How Does the HoorayHR x Recruitee Integration Work?
Once a candidate is in the "Hire" stage in Recruitee, a new colleague is automatically created in HoorayHR. The person's data is immediately entered into HoorayHR. Of course, you can also import people manually from Recruitee.
More Information and Assistance
Would you like to activate the integration with Recruitee? In this Help-article you'll find all the information to activate the HoorayHR x Recruitee integration. In the HoorayHR Help Center you will find all the information you need to start with HoorayHR. If you still have questions, our support team is available in the live chat from Monday until Friday to help you out!