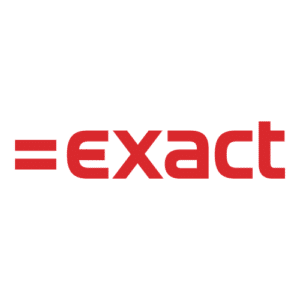 Exact Online
Process expense claims directly in accounting with HoorayHR and Exact online!
Integration Exact Online x HoorayHR
With the integration between HoorayHR and Exact Online, you can automatically transfer expense claims from HoorayHR to your bookkeeping in Exact Online. It's easy and fast! This way, your bookkeeping in Exact Online is complete, and you don't have to extract data manually from HoorayHR! You will always know what to pay your employees.
What is Exact Online?
Exact Online is a well-known online accounting software. Worldwide and since 1984, Exact has been a very popular accounting program for small and medium-sized businesses. Exact solves problems. Every day, Exact works to provide smart software through innovation. With additional industry-specific solutions, Exact ensures that, among others, companies in accounting, trade, production, business services, and construction streamline their processes.
The benefits of Exact x HoorayHR integration
The integration of Exact and HoorayHR offers numerous benefits to streamline the declaration process. With this integration, employees can easily scan receipts and submit declarations, which are then automatically forwarded to the bookkeeping in Exact after approval. Here are some of the benefits:
Expense claims and associated data visible in Exact Online
Expense claims processed directly in your bookkeeping
One streamlined process
How does the Exact x HoorayHR integration work?
Employees scan the receipt of the incurred expenses with one click and immediately submit an expense claim via HoorayHR. The team leader and/or administrator checks the claim and approves it. If the claim is approved, it is automatically forwarded to Exact Online. The integration with Exact Online immediately prepares all data, such as VAT. In short, no more loose receipts or unclear expense claim forms.
Good to know: the integration uses Universal Business Language (UBL).