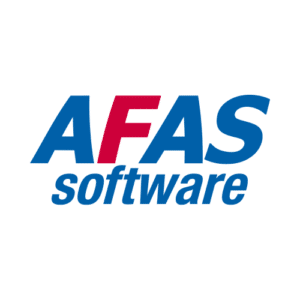 Afas
Declarations automatically in your bookkeeping with the Afas x HoorayHR integration!
Afas Software and HoorayHR Integration
Afas provides software to streamline accounting and payroll administration for business owners. Accounting can be managed in one environment, and with just a few clicks, the process is complete, leaving more time for what really matters. With HoorayHR, we ensure that your administration in Afas is always streamlined by automatically sending expense claims from HoorayHR to Afas's bookkeeping software. This way, your accounting in Afas is complete and you don't have to manually extract data from HoorayHR. This means you always know how much to reimburse to your employees!
Benefits of the Afas x HoorayHR Integration
Employees can easily take a photo of a receipt and submit a declaration via HoorayHR with just one click. The manager or team leader receives the declaration and can approve it. After approval, HoorayHR automatically sends the declaration to Afas's bookkeeping software, enabling faster payments to employees and streamlining the process.
Easy expense claim submission in HoorayHR
Expense claims sent directly to Afas accounting
Always organised bookkeeping
Timely payment of employees
How Does the Afas x HoorayHR Integration Work?
After approval, HoorayHR automatically sends the expense claim and relevant data to Afas's system. This includes not only the amount but also information such as VAT rates. In short, no more scattered receipts, just one streamlined process!
The integration uses Universal Business Language, also known as UBL.
Want to learn more about the HoorayHR? Check out our HoorayHR help center!