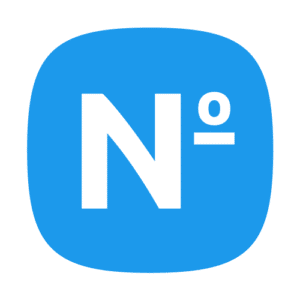 Nmbrs
Integrate HoorayHR with accounting software Visma Nmbrs.
Nmbrs Integration with HoorayHR
By connecting HoorayHR with Visma Nmbrs, it is now possible to process mutations directly from your HR tool to Visma Nmbrs. This streamlines your HR process with HoorayHR and automates the salary mutations towards your salary administration in Visma Nmbrs!
What is Nmbrs?
Visma Nmbrs provides software that simplifies and digitizes the most important business processes in the private and public sectors. It is easy to set up payroll administration, ensuring that employees are paid on time and without any worries.
Benefits of HoorayHR x Nmbrs integration
After activating the connection between HoorayHR and Nmbrs, you will have many benefits. Mutations will be immediately processed in Nmbrs, instead of having to rely on manual work or an external accountant. The information is securely stored in both environments, the HR process is streamlined while the salary administration is in sync!
Automatically onboard and offboard employees
No more manual mutations Automatically and manually import payslips and year-end statements
Automatically import employees into HoorayHR for a flying start
Process directly made hours in Nmbrs
How does the HoorayHR x Nmbrs integration work?
Activating the connection between Visma Nmbrs and HoorayHR is straightforward. Via the install button, you can go through the wizard to install the integration. You decide which data to synchronise, and this choice can always be changed later.
In our Help Center, we tell you everything about the connection with Visma Nmbrs. For each mutation and possibility, we tell you exactly what we synchronise, so you are not surprised!
Onboarding
Synchronise personal data and personnel file
Contracts (including trial periods), work schedules, and salaries directly linked.
Tax discount and signed agreement
Pay slips and year-end statements
Set the date for monthly automatic retrieval of payslips.
Manually retrieve payslips.
Profiles
Synchronise profile fields for direct linking to salary administration (read the Help article to see which data is synchronized).
It is always possible to retrieve or synchronize data again.
Linking users
Profiles, contracts, salaries, and work schedules are imported when setting up a new environment.
Easily add a new colleague from Visma Nmbrs interim to HoorayHR.
Possibility to link the same employee from two environments.
Hours and days
Hour codes from HoorayHR directly synchronised with Visma Nmbrs
Determination of salary period hours in Visma Nmbrs for correct remuneration
For each hour code, the option to 'shoot worked days' in Visma Nmbrs.
In HoorayHR, you have constant insight into the status of the Visma Nmbrs integration. Is the icon colored green? Everything is going according to plan, and you do not have to worry! Is the icon colored red? In this case, it may be that certain rights have not been set, which you will be informed about in the application.
More information and help with use
If you are using Visma Nmbrs and would like to start using HoorayHR or have questions about the integration, you can find everything you need in the HoorayHR Help Center.