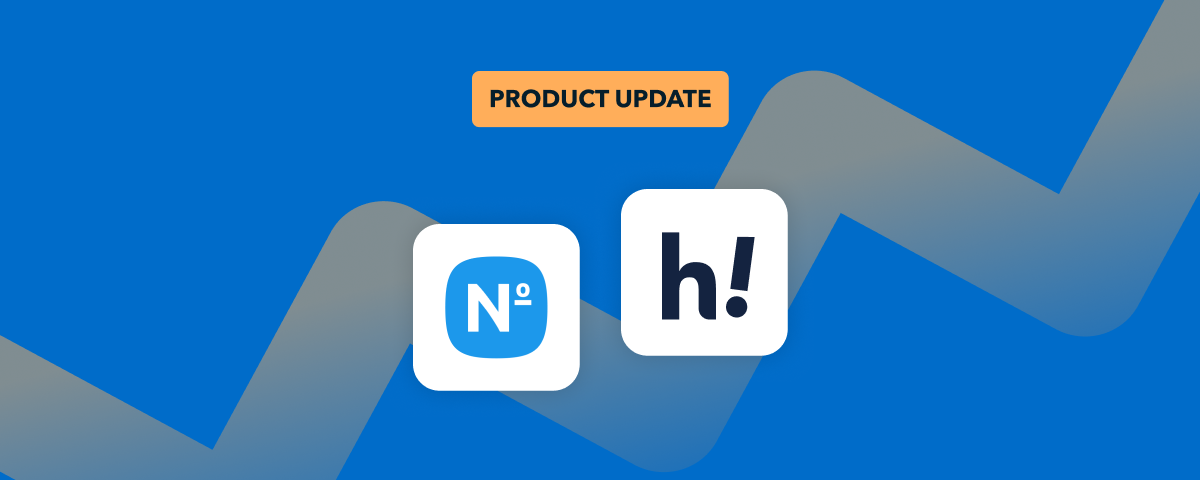 Nmbrs integration: 6 important improvements
Over the past month, we've made some updates to our integration with Nmbrs. In addition to making the integration more stable, we've made some improvements worth mentioning! We are happy to tell you about them.
1. Smart recognition of zero slips
When importing pay slips, it used to happen sometimes that zero slips, also known as TWK slips (nulstroken), were also imported. Unnecessary of course, but this proved to be a technical challenge to solve. Good news, because we succeeded and from now on zero strips will be recognized by our system and skipped when importing.
2. Exporting employees in the correct period
Creating a new Nmbrs employee from HoorayHR, was previously always done in the current period. From now on, we will use month of hire for this, so that all the employee's information will immediately end up in the correct Nmbrs period!
3. Better overview with mutations report
Earlier this month we launched the mutations report, an overview of all changes regarding profiles and employments in HoorayHR. This report also immediately shows which changes have already been successfully processed in the payroll system. So you can see at a glance what and when has already been processed to your Nmbrs environment. Handy!
4. Tax credit
Previously, the wage tax credit field was in the contract, which sometimes caused problems synchronizing this value. We fixed this in our recent employment terms update, by making payroll tax credit a separate setting, outside the contract.
5. More salary options
In addition to the 'full-time gross per month' salary, you can now also choose 'part-time gross per month' or 'gross hourly wage'. And of course this will also be neatly synchronized to Nmbrs!
6. Profile fields: maiden name and partner name
It sometimes went wrong when synchronizing employees' last names, because Nmbrs uses different fields than we do. This is now no longer a problem, as we have added the ability to set partner's last name, as well as maiden name, just like it is done in Nmbrs!
We would like to thank all customers who provided feedback, our Nmbrs integration has become even better with these updates! If you have any questions, feedback or ideas as a result of this update, please let us know! Would you also like to activate the Nmbrs integration for your environment? Then click here.