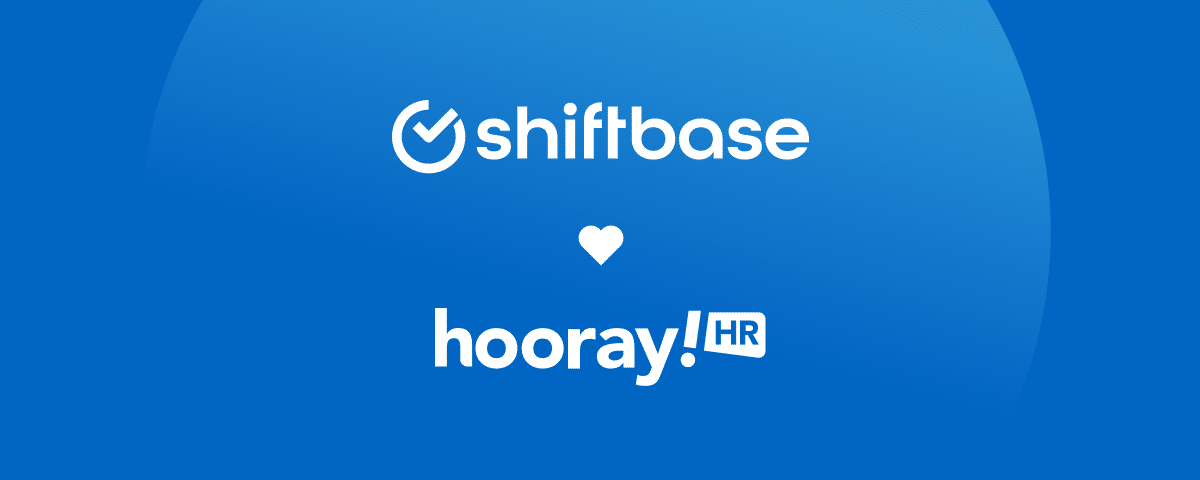 New integration: Shiftbase
Great news! The integration with Shiftbase is a fact. A great partner to add to our list of integrations as HoorayHR. The integration between Shiftbase & HoorayHR gives you instant insight into your personnel administration and the hours they worked. Very convenient for HR managers and planners! 
Staff planning and scheduling software for fast-growing companies
Many businesses employ part-timers with varying working hours. Shiftbase helps you create a work schedule. In one glance Shiftbase shows you whether all shifts have been filled and who is still available. You can also immediately schedule staff. Once the work schedule is finished, it can be shared by email and mobile app.
A super valuable addition on top of HoorayHR!
HoorayHR specializes in HR processes and Shiftbase helps you make a conclusive schedule.
Why HoorayHR x Shiftbase?
With HoorayHR you have a super-smart HR tool that helps you manage all your HR matters. From onboarding to documentation to developing your team. With the link between HoorayHR and Shiftbase, you can easily plan your flexible workforce. We make sure there is a streamlined integration from HoorayHR to Shiftbase. That way the planning is aware of all leave and absence requested in HoorayHR.
In short, the best of both worlds; HR x Staff Planning.
Integration possibilities
You can start onboarding and offboarding new employees from HoorayHR to Shiftbase from now on! Key profile data is synchronised between the two systems. This way, employee profiles are always kept up-to-date, and new employees are immediately listed in your rosters.
In the coming weeks, we will expand the integration with the following:
Leave requests + absence notifications made in HoorayHR directly visible in Shiftbase.

Work schedules imported from HoorayHR to Shiftbase so capacity planning is up-to-date in Shiftbase.

Overtime and time-for-time mutations from Shiftbase to HoorayHR so that employees can request it as leave.
Want to get started linking HoorayHR and Shiftbase? Then visit Shiftbase's integration page.
Feedback or wishes?
Feedback from our users is paramount. If you are using the integration, or have any questions about it, please contact us anytime!