7 HR tools for the savvy entrepeneur
As an entrepreneur, you have a lot of responsibilities. Where you started focusing solely on your business and acquiring new customers, you now suddenly have a lot more on your plate. In addition to being an entrepreneur, you ensure that the employees are all working, getting paid, achieving their objectives, and internal communication is very important. Moreover, there are many administrative tasks in the field of HR that you will need to complete as an entrepreneur.
We at HoorayHR also see that entrepreneurs nowadays have many responsibilities. Fortunately, we're here to help streamline HR processes! However, there are many more tools that can help you as an entrepreneur to streamline processes. The tools only make your life as an entrepreneur easier and ensure that you can complete tasks quickly, but also that you can find all the information somewhere. In this blog, we highlight 7 HR tools that can help you as an entrepreneur to streamline processes!
Which HR tools do we choose for entrepreneurs and HR managers?
Within the HR domain, you have to deal with many different tasks, from payroll to recruitment, and from contract management to internal communication. To ensure that you as an entrepreneur streamline all HR processes, we have selected the 7 most used HR tools for you. This way, you as an entrepreneur have more time for other matters, but above all, a happy and efficient team!
1. Application process: Homerun
We agree that a standard job page may not work well or less well, but if you approach people, you want to lead potential new candidates to a cool job page. This page gives candidates a first impression of your company. To realize a cool job page, we recommend Homerun as our best choice. With Homerun you can quickly and easily shape vacancies and it is possible to set up a neat, visual company page. In addition, Homerun supports the entire application process; from application to selection.Want to assess multiple ATS systems with each other? Check out our blog where we compare four ATS systems with each other.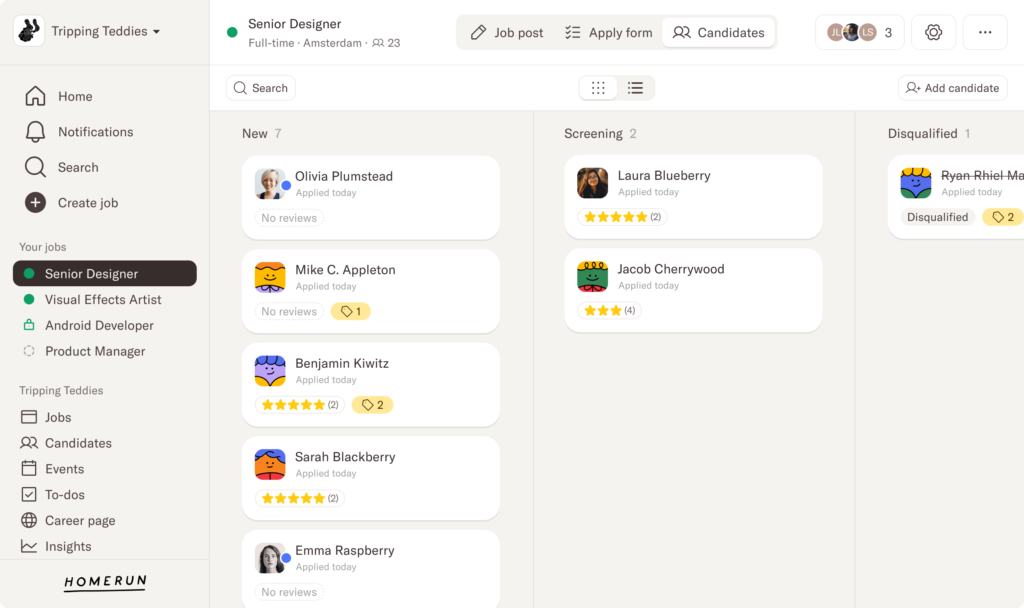 2. Personnel administration: HoorayHR
We can't avoid it, HoorayHR is also one of our 7 favorite HR tools to streamline processes. With HoorayHR, all your HR matters are settled and you keep an overview of your employees' personnel files.
With smart reminders and cool features such as Workflows, Personal Development, and Document Management, we ensure that as an entrepreneur you don't forget anything and have all matters arranged on time, such as the onboarding of a new employee. In the application, it is possible for the employee to gain insight into their own personnel file and to report requests for leave, hours or absenteeism, while you as an entrepreneur can quickly and easily approve or reject these requests. Moreover, it is possible for employees to easily declare travel expenses, register work locations, and we offer everything for a complete personnel file. Check out our Discover page to learn even more about our application!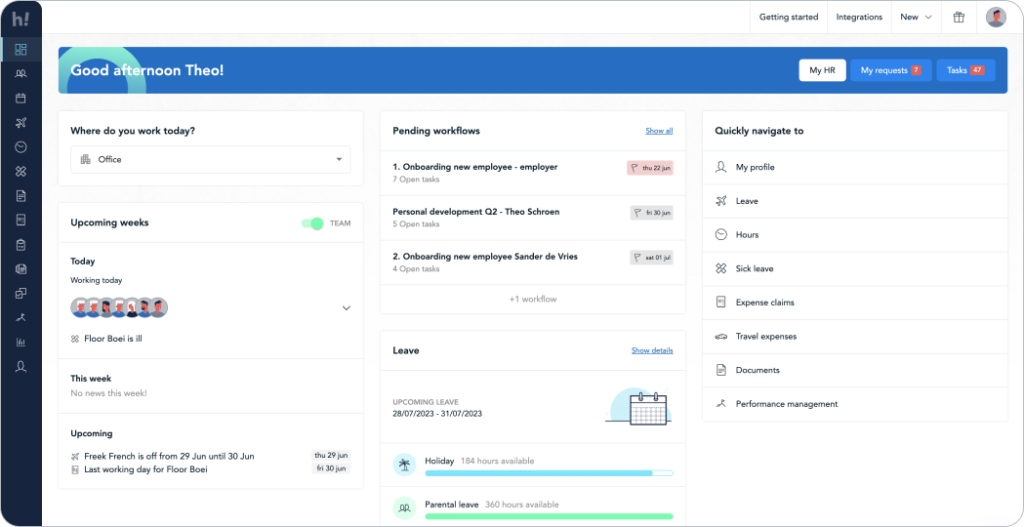 3. Internal Communication: Slack
There are various online tools that make it easy to communicate with colleagues. Instead of mountains of emails and CC's, it's much easier to handle internal communication via an online tool. Our favorite is Slack. With this application, it is possible to communicate 1-on-1 with colleagues, you can create groups for, for example, a team, but it is also possible to chat in a specific channel.
Are you working on a project with different colleagues? It is then possible to create a channel and give it the name of the project. Invite the colleagues working on the project, after which all communication about the project can be found in one place, the Slack channel. With the help of Slack, you keep an overview, you don't have a cluttered mailbox, and you can easily read back the communications!
We find Slack by far the most pleasant, but if you are already using Microsoft 365 for example, then Microsoft Teams is really a good alternative.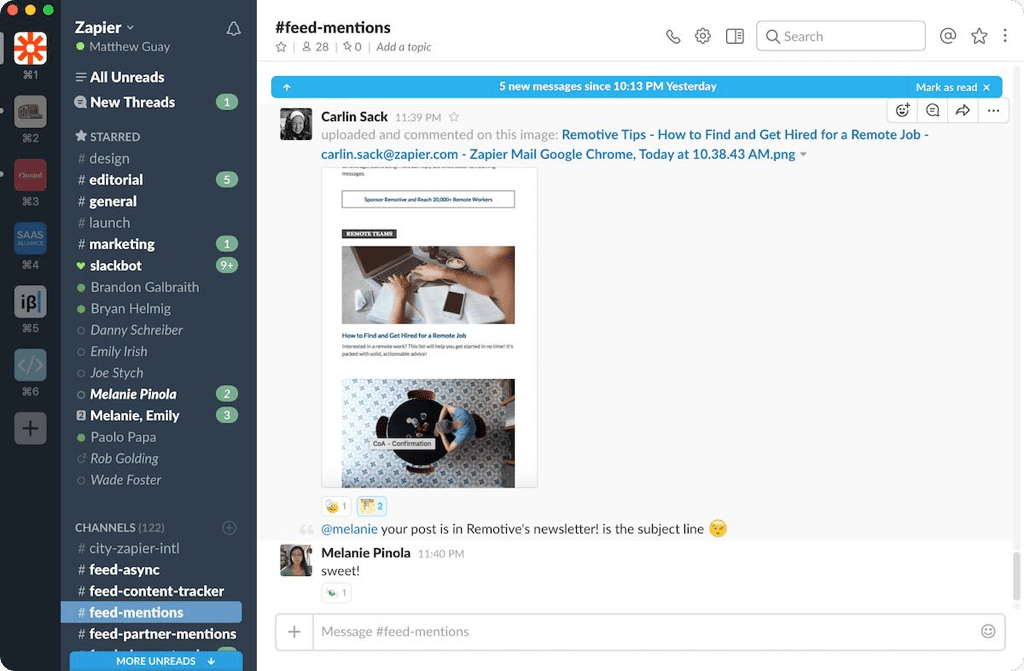 The start of the employee journey; recruitment. Especially in this tight labor market, recruitment is a huge challenge. How do you as an entrepreneur find the perfect candidate for your open position? Posting a standard job on your website is insufficient to get enough candidates to interview. It's important to actively search for candidates and approach them yourself. LinkedIn is the perfect tool for this.
With LinkedIn, it's possible to activate a Premium Business account. When you have a Premium Business account, you can go unlimitedly in search of the best possible candidates for your position. You can then choose to connect with a selection of these candidates and invite them for a cup of coffee. The personal approach shows sincere interest in each other and there is a high chance that you will receive a response from the candidate. Once in an interview, you get to know each other better, you get a first impression of each other and you can see if the open position and the candidate's profile match!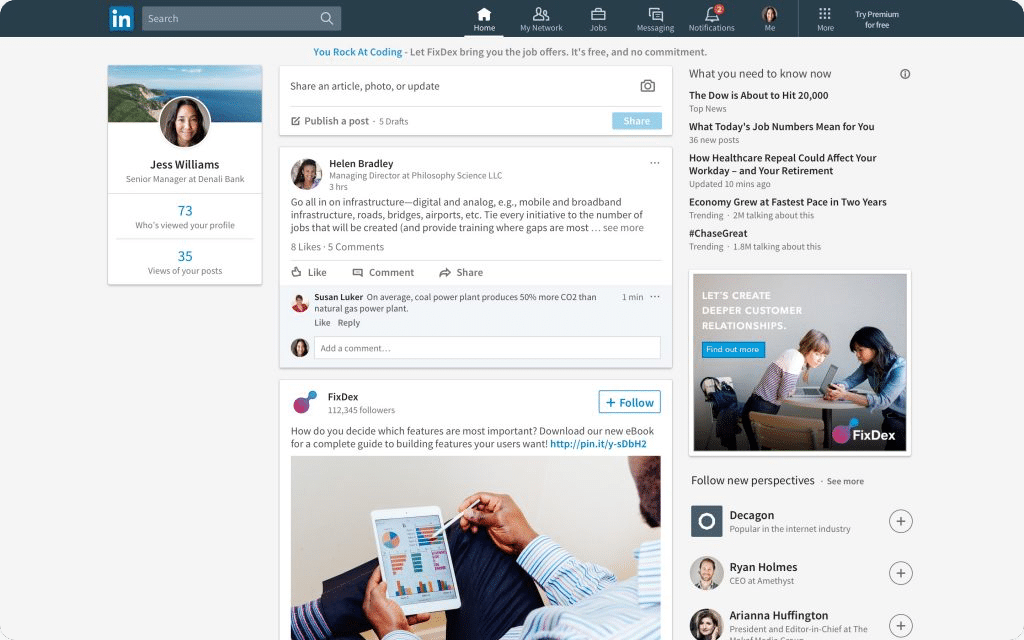 5. Internal Knowledge Sharing: Evernote
Sometimes you're scrolling on a platform like LinkedIn and suddenly many tips to optimize a content strategy, for example, appear on your timeline. You want to save these messages or make a note about them. A scratch pad gets lost very quickly, so we've also chosen an HR tool for you to make quick notes. Evernote is an HR tool that gives you as an entrepreneur the opportunity to jot down some scribbles. This way you can easily keep minutes of a conversation with a customer or an employee. The notes are kept in Evernote, so you can always grab them again!
Two extra nice points about Evernote; 1. You can keep the notes private, but also share them with your colleagues. And 2. the paid version of Evernote has a super smart presentation mode. This turns a small note into a cool presentation with one click.
Other alternatives to Evernote: Notes by Apple, OneNote by Microsoft, Google Keep.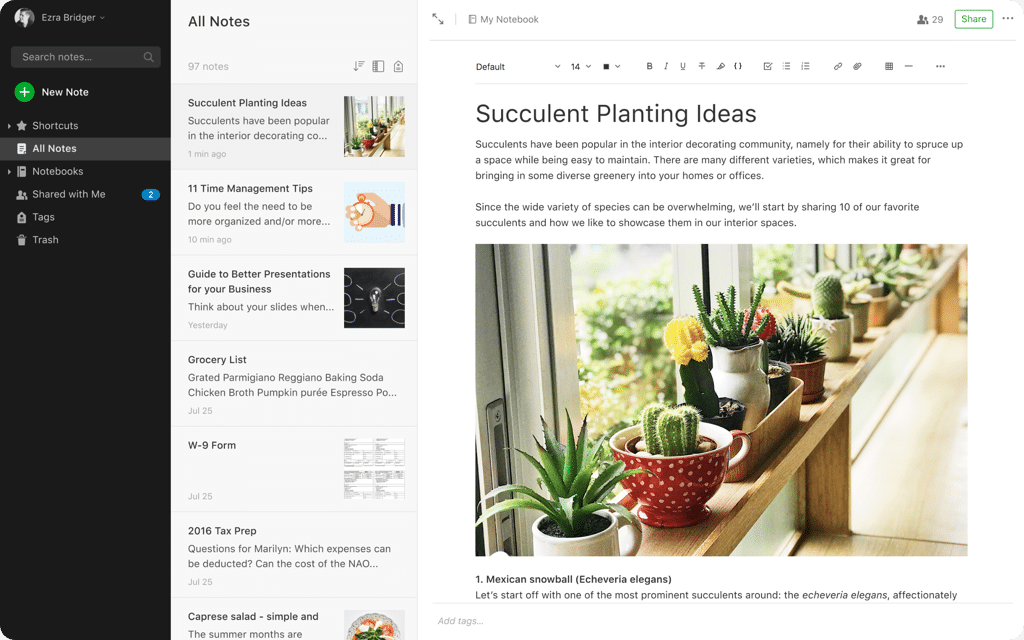 6. Feedback Tool: Typeform
As an entrepreneur, it's important to be constantly working on optimizing processes and attracting new leads or customers. However, it's also good to evaluate, where feedback from the team can help improve processes. You can discuss different processes together, but it's also good to discuss small matters in the office. By asking questions like 'is anything missing in the office?' you immediately get an impression from the employees. Perhaps you as an entrepreneur can make a big difference to your employees with a simple adjustment!
With the help of small questionnaires, you can collect a lot of feedback. Typeform is a tool that is very suitable for generating these questionnaires in a stylish way. In addition, Typeform is very simple to use, so you can get started right away!
Alternatives to Typeform: SurveyMonkey, Google Forms.
7. Task Management: Todoist
In addition to general tasks, there are also daily minor tasks that need to be done. There may be someone you need to call at a certain time, you need to read something, or you might want to take a note to work on it later. Our seventh HR tool that we can certainly recommend is Todoist. With Todoist, you always have a list of tasks collected in one place. This way you keep an overview of what needs to be done and you will be less likely to forget tasks!
Looking for alternatives to Todoist? Then take a look at Trello.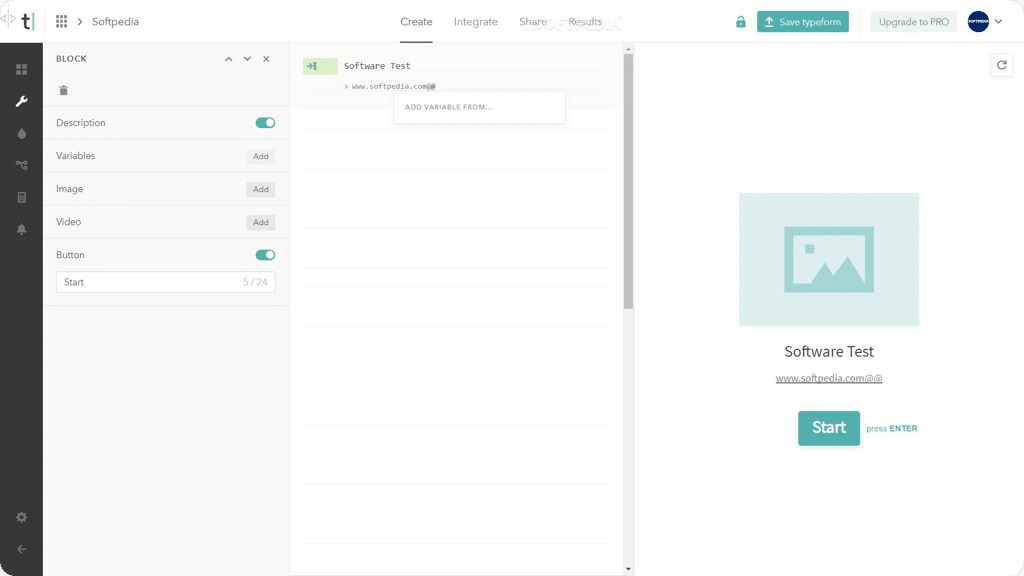 Which HR tools do you use?
Do you use other smart HR tools? Or do you have a question about one of the above tools? Feel free to contact us via one of our support channels! It would be great to brainstorm with you.