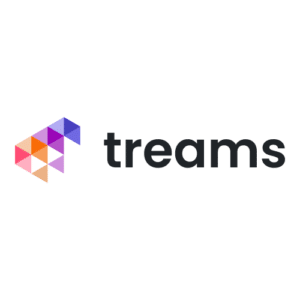 Treams
Bring out the best in your team!
new
Treams x HoorayHR Integration
Did you know that 80% of employees leave because they don't feel heard? With Treams, you can set goals, receive 360 feedback, gain insight into employee engagement, and conduct conversations – all with the employee in the lead. Together, we motivate the employee to take control of their personal growth and development.
Create a continuous conversation cycle, map talent, and take action on negative sentiment with insights from engagement pulse surveys before it's too late. Treams will become your collaboration partner. Using the Treams training, you'll learn all the best practices for motivating growth and activation of the platform. It's possible to try Treams for 14 days for free.
Benefits of Treams x HoorayHR Integration
Automatically onboard employees from HoorayHR to Treams
Directly assign them to the appropriate team
Get started quickly
How does the HoorayHR x Treams integration work?
You can easily activate the integration with Treams through the Treams website.
More information and help with usage
Visit the Treams Help Center or contact Treams' support team.