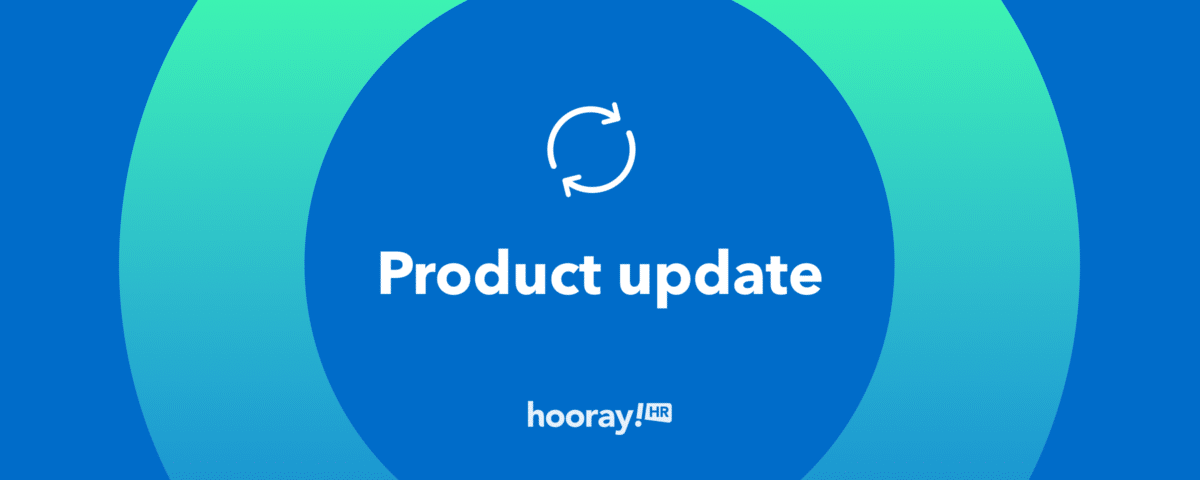 Optimizations leave feature: 3 improvements
Earlier this year, we launched a major update to our leave management feature. We gave it a complete makeover, making it possible to create and assign all types of leave for your colleagues. Over the past few months, we have received a lot of feedback to make the feature even better. This week, we launched the most requested enhancements. In this blog, we will tell you what improvements we have made!
A new way of calculating leave: repeating fixed budget
Perhaps the biggest addition is a new way to calculate leave budgets. It was already possible to calculate the budget pro-rata to the work schedule (e.g., for holiday leave) or to release fixed budgets one time (such as parental leave). Now, it is also possible to set a repeating fixed budget. That means a fixed number of hours – regardless of how much someone works – is released every year, quarter, month or week.
It is super useful for, for example, non-working days: an employee has a 30-hour contract but works 32 hours in practice. With the new way of calculating, you can give this employee 2 hours of non-working day leave per week (or 104 per year, if that works better for you).
When adding your leave type, you can select "repeating fixed budget." Did you already have a non-working day leave type pro-rata to the work schedule? Then you can adjust this setting – just make sure to check whether the allocated budgets still match!
Easier to terminate leave
Do you want to terminate a leave type for one or more colleagues from a certain date onwards? You can now easily end leave for multiple colleagues at the same time. When you end leave, it becomes inactive from the termination date, and the employee can no longer use the budget. Leave that has already been requested will still exist, so no history is lost.
You can find the option in the overview of leave types. Choose "Terminate" from the leave type menu.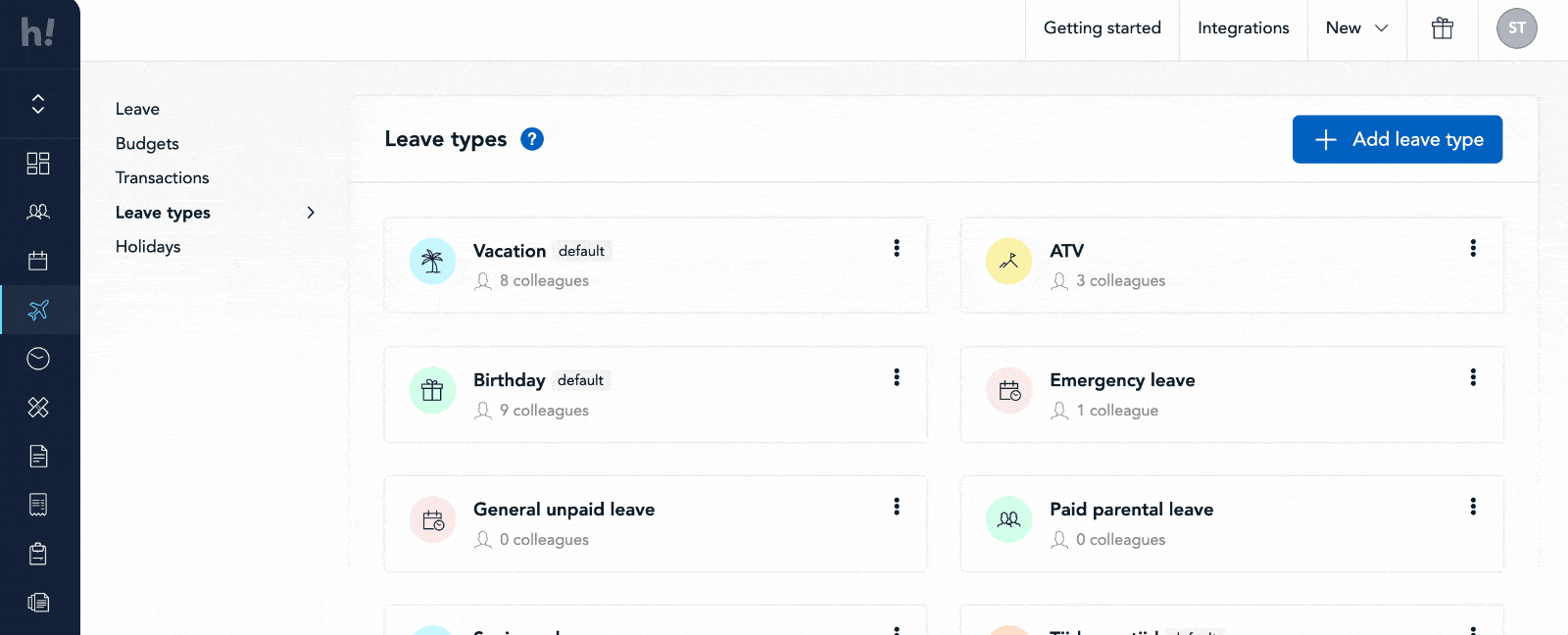 Tip: Do you want to completely delete a leave type, including all leave requests and leave mutations? That is now possible too – choose the "Delete" option in the same menu.
Better management in one report
We have expanded the leave budget report with an extra tab: accrual. In this tab, you manage the settings for the accrual of the budget: how much budget does the employee get and from when do they receive it? Furthermore, on the leave report page, you can now directly request leave, add leave mutations, or end or delete the leave type for the employee via the actions button.
We are incredibly proud of these great additions and hope that the new leave types will make it even easier to manage your HR matters through HoorayHR. Do you have feedback? Please let us know!