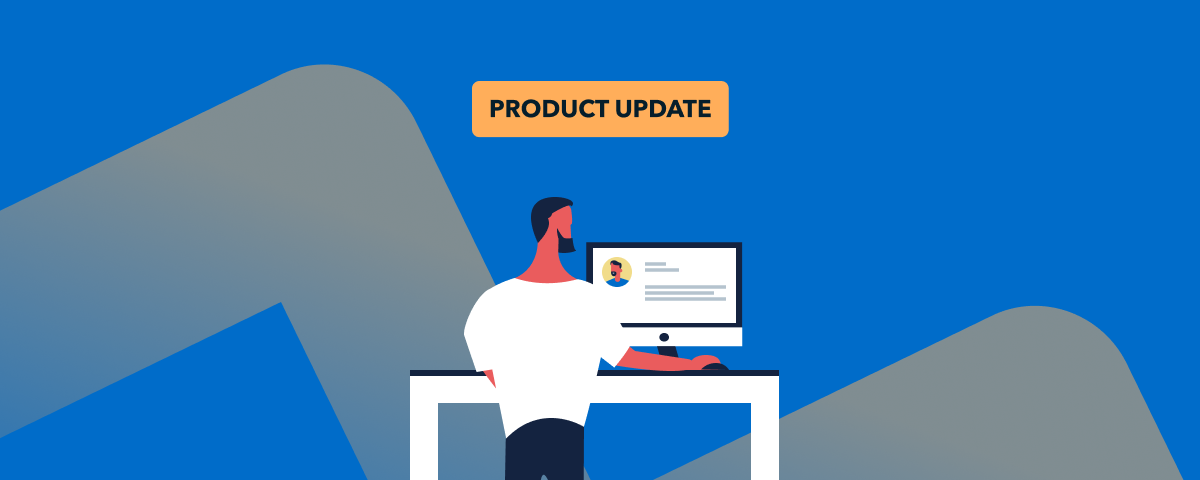 New profile page design
Starting today, we're introducing a new design for the HoorayHR profile pages. Not only does it look better, it also comes with a couple new functionalities. In this blog we'll explain what's changed!
Why a new design?
For employees, the profile page forms the centre of the application. This is the place where employees take care of their own HR affairs and where managers find an overview of their employees. We got all different types of feedback and ideas from clients recently. This inspired us and made us improve the design.
The new design also allows for other plans we have to improve the navigational structure of the application. This is still in development, but you'll see and hear more from this in the coming months.
New header
To start off with, you'll find a new header in the profile. It directly shows the colleague's information: their state of employment, their roles within the company and team(s) they're in. You can also view your colleague's status here, and also directly change it if needed. It's much easier to invite or archive a colleague.
Since we like the new header so much, it's a fixed element on every page! 🙂
A better overview
We also tackled the overview page considerably so it suits the dashboard better now. You'll find all relevant information about your colleagues (your role determines which employee data you are allowed to view) and you'll be better assisted in entering any missing data.
The "Upcoming weeks" widget is a new addition as well. Here you'll find an overview of all upcoming events for employees. Is someone having a day off, ill, celebrating their birthday, about to leave the company or celebrating their work anniversary? You'll easily spot it from this place. It also shows the current day's work location of employees.
Switch between profiles easily
Administrators and team leaders now have an unfoldable menu to their disposal to navigate between their employees' profiles at lightning speed. Pretty nifty when you quickly want to check some employee data!
We're really happy we're able to make these new improvements available to our clients. Do you have any feedback or ideas based on this product update? Please let us know!