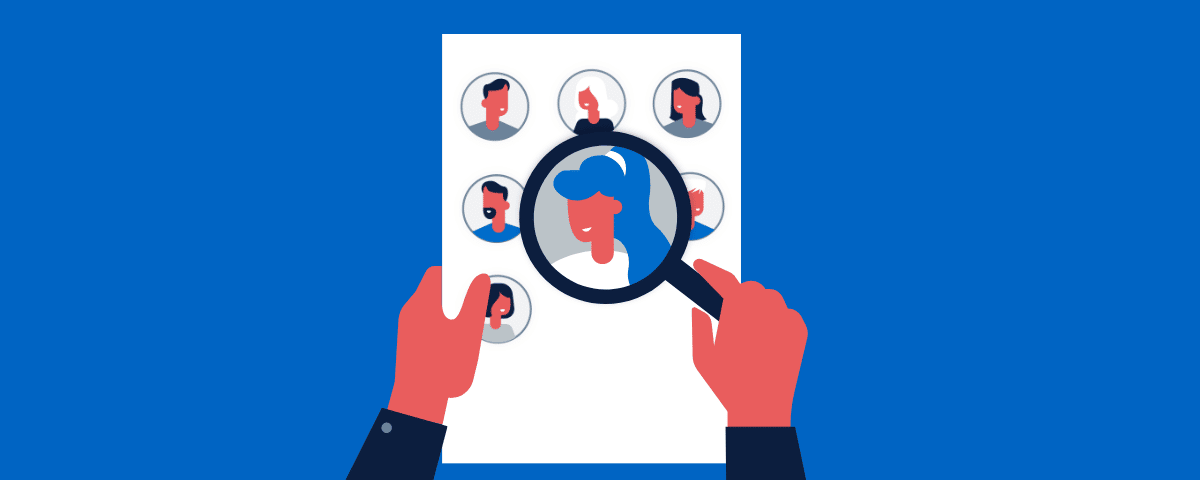 ATS System Decision Aid 2023: What is the best recruitment software for SMBs?
You'll probably recognize it: your company is growing rapidly, and you're looking for personnel. As a fast-growing enterprise, you want to attract new people, but you also want to streamline the recruitment process as much as possible to attract the right individuals for your business. To streamline the entire hiring process, you can make use of recruitment software, also known as an ATS (Applicant Tracking System).
In this blog, we will explain what an ATS system is, how to compare ATS software and help you discover which recruitment software is suitable for your company.
What is an ATS system?
But what exactly is an ATS system? ATS stands for Applicant Tracking System. It's a category of software application that allows you to streamline and manage your recruitment process. An ATS system, also known as a recruitment system, recruitment software, recruitment and selection software, talent acquisition software, applicant tracking system, or candidate tracking system, ensures that you as an entrepreneur maintain an overview of the process.
The purpose of an ATS system is to bring job vacancies and candidates together. An ATS system automates and organizes the recruitment activities performed by the organization and ensures that an optimal match between vacancies and candidates takes place. Various tasks that an ATS system performs include creating and publishing job vacancies, inviting candidates, rejecting candidates, talent searching, tracking, matching, informing, emailing, and there are many more possibilities!
Create a database with relevant information about your candidates
Through the automated process that an ATS system carries out, you create a database with all kinds of relevant data from your candidates that have been generated for a specific job vacancy. In the database, you will find the resumes, cover letters, and other personal information of a candidate.
When do you need ATS software?
An ATS system is very suitable for fast-growing companies that want to realize an automated and streamlined recruitment process. The functionalities are very diverse, but the primary goal is to attract new talent for your enterprise. Especially for companies that have multiple application procedures and job vacancies ongoing, an ATS system is suitable and recommended to acquire. The recruitment and selection of candidates are fully streamlined and automated, allowing administrative tasks to be executed more quickly, and as a company, you will make fewer mistakes in the recruitment and application process!
Comparing ATS systems: what is the best ATS system for SMBs?
Choosing an ATS system for your business can be quite a challenging process. However, it has a significant impact on the work of recruiters, and of course, on the entire recruitment process. In doing so, you take work off the hands of your recruiter, or your own hands when you are responsible for the recruitment process yourself!
To make the right choice for an ATS system, there are several important things that you will have to take into account when choosing a suitable system:
What goal needs to be achieved in terms of recruitment?
What functionalities should the ATS system have?
What is the candidate experience that the ATS system should bring?
Are there possibilities to link the software with other systems?
What is the user-friendliness of the ATS software?
What are the costs for the use and implementation of the ATS system?
To help you choose an ATS system, we have selected 4 different providers of an ATS system for you. We are happy to look at the possibilities and comparisons between the different ATS systems.
Recruitee – Recruitment software from the Netherlands
Recruitee is a modern ATS platform for recruiting new talent for your organization. The software is designed for both recruiters and recruitment managers. Recruitee was founded in Amsterdam in 2015, and over 5,000 companies in more than 90 countries now use the ATS system. With more than 200 employees, Recruitee brings teams together.
Unique points about Recruitee:
Setting and tracking goals Searching resumes of new, relevant candidates
Mobile access to the software
Dutch support
Integration with HoorayHR, your HR tool for onboarding, managing, and growing your team
Who is the ATS from Recruitee suitable for?
Recruitee is suitable for fast-growing companies of any size. The software fully streamlines the recruitment and hiring process to ultimately select the best candidates for your vacancies!
Alternatives to Recruitee
Looking for an alternative to Recruitee? In the Netherlands, Homerun is seen as an alternative to Recruitee, especially for SMBs. For companies with international teams, Lever and Greenhouse are seen as alternatives to Recruitee.
Want to see a comparison right away? Download the ATS system decision aid (whitepaper).
Homerun – ATS of Dutch origin
Homerun is a smart and handy ATS tool from the Netherlands. With beautifully designed 'work at…' pages and easily customizable application forms, companies are assisted in recruitment. Homerun's ATS system provides a clear overview of candidates, allowing you to communicate with them from one environment.
Homerun is a Dutch software and was founded in 2014. The software is suitable for small businesses with up to 250 employees, who want to use a well-organized recruitment process with fantastic candidate acquisition. Homerun offers a professional design for messages during the candidate acquisition process, impressing the candidates!
Unique points about Homerun:
Easy to create cool pages with a handy editor
Automation of message flow
Dutch support
Integration with HoorayHR, HRIS for SMBs
Alternative to Homerun ATS
If you have a small SMB with between 10 and 100 employees, Recruitee is also recommended in addition to Homerun. Like Homerun, Recruitee is a Dutch recruitment software provider and is very easy to use.
Greenhouse – International player in recruitment software
Greenhouse offers software to fully streamline the hiring and onboarding of an employee. The Greenhouse tool allows users to send automated messages and follow-up requests to candidates, thus allowing an automated recruitment process to run continuously.
Greenhouse is based in New York, USA, and was founded in 2012. The company primarily targets large enterprises and medium-sized businesses, to facilitate and streamline the recruitment process here for the correct and valuable recruitment of new employees. Less focused on SMBs under 100 employees, more on large companies.
Unique points about Greenhouse:
Managing job interviews
Personalizing different phases in the recruitment process
Streamlined onboarding
Alternative to Greenhouse ATS
Looking for an alternative to Greenhouse? Alternatives to Greenhouse are Lever, Recruitee, and Homerun. As a Dutch user, it is ideal to use Dutch software from Homerun or Recruitee, but Lever also offers many features to streamline the recruitment process using an ATS system.
Workable – ATS software for large companies
Workable is an all-in-one recruitment software. Workable's software makes it possible to find, track, and evaluate new candidates with just one system for teams. According to Workable, it's quick to implement and easy to use. By finding the right candidates, the recruitment process is accelerated and collaboration with the recruitment team is improved.
Workable can be used for different types of organizations, in different countries. The software is user-friendly, easy to use, and helps optimize the recruitment process for both rapidly growing start-ups and large enterprises. However, we often hear that Workable is primarily deployed in larger organizations, this is because the tool is very widely applicable.
Unique points about Workable:
360-degree feedback
Succession planning for a streamlined recruitment process
Always the option to add notes
Alternative to Workable ATS
Looking for an alternative to Workable? Since Workable offers a large package of possibilities, there are different alternatives to replace these specific features. Dutch alternatives include Recruitee and Homerun.
Smart onboarding with an ATS & HoorayHR
With a good recruitment tool, you can of course recruit someone quickly and well. Step two is good onboarding in your organization. For this, it is valuable to have an HR tool that supports your workflow for preboarding and onboarding. With HoorayHR, we support both onboarding workflows and integrations with multiple ATS systems. Want to know more about HoorayHR? Discover all the features of HoorayHR.