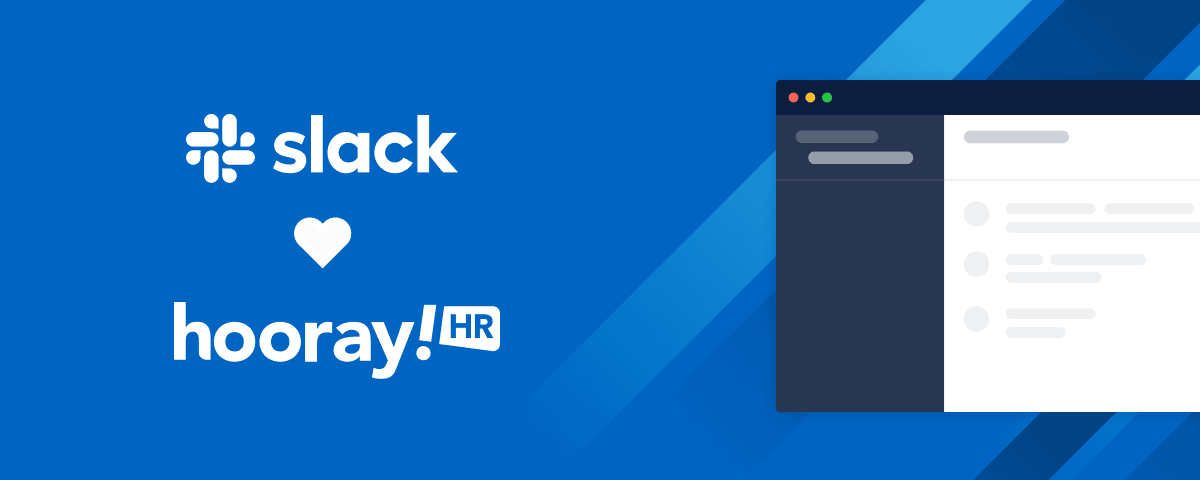 New integration: Slack
Never miss a notification with the new (beta) integration between Slack and HoorayHR. You can now switch even faster when a new action comes in for you on HoorayHR. We are now launching the integration as a beta, actively soliciting feedback. Feedback from our users is essential! This will help us improve the feature significantly in a short period of time before we roll it out permanently. Read all about the features in this blog.
Notifications from HoorayHR in Slack
With this integration, you can easily get notifications from your HoorayHR environment directly into your Slack channel and take action even faster while you have your Slack open. Handy if you work with both systems and can now switch even faster when a new action comes in for you on HoorayHR.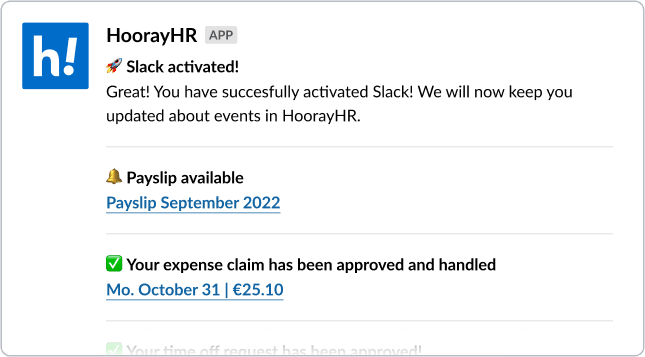 Want to get started linking HoorayHR and Slack? You'll find all the information on this page in our Help Center.
For all employees
Notifications are available to all employees! Once an administrator has activated the integration, employees, team leaders and other administrators can all receive their notifications in Slack.
Tip: To use the integration within your corporate environment, you must have a Workspace in Slack. Want to learn more about Workspaces in Slack? Check out the slack.com website.
About Slack
Slack is a popular tool for internal communication within companies. This tool allows you to chat and (video) call colleagues internally. You can also set up separate channels to which you can link certain employees.