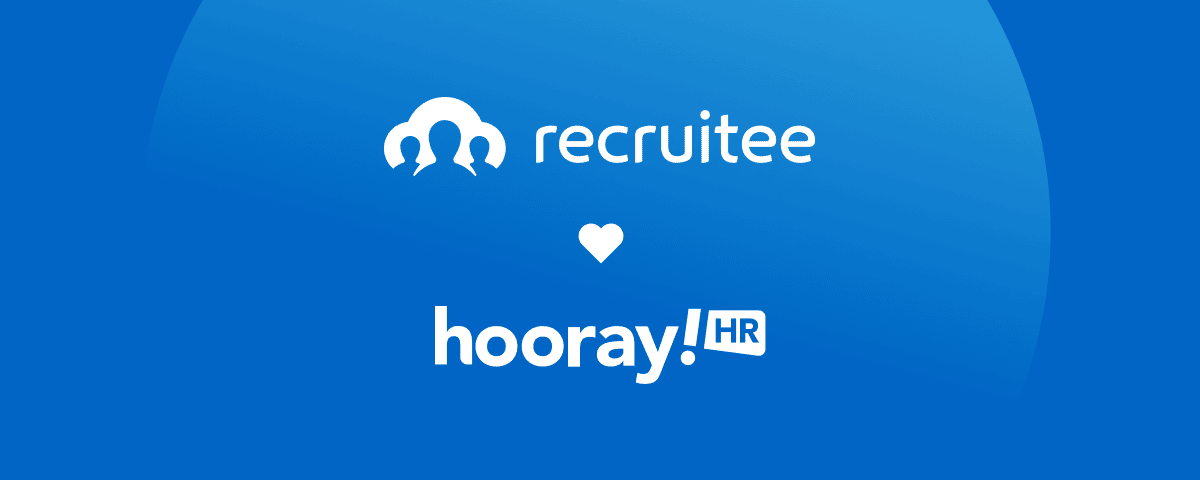 New integration: Recruitee
The time has come! HoorayHR has another great integration. You can link with Recruitee from now on! The integration is now live as a beta version. Read all about how it works and the benefits of the integration in this blog!
Why release as a beta first?
Feedback from our users comes first! We are now launching the integration as a beta, actively asking for feedback. This helps us to significantly improve the feature in a short time before we roll it out permanently.
Candidates from Recruitee directly in HoorayHR
What exactly does the integration entail? The nice thing about this new integration is that it will be even easier to add candidates who have been hired directly as new colleagues in HoorayHR. The basic data are neatly taken over by HoorayHR as soon as a candidate gets the status 'hired' or 'hired' in Recruitee.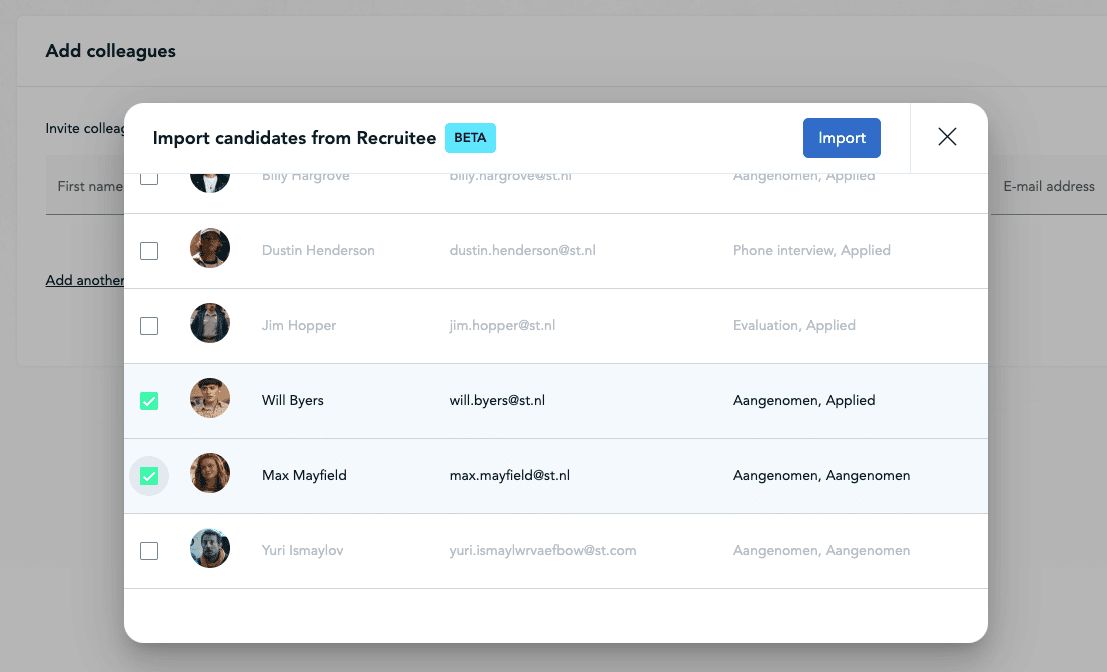 From then on, you can get to work even faster to complete the employee's profile and ensure that they can go through the onboarding as a new colleague in HoorayHR worry-free.
👉 Tip: Would you like to complete the new colleague's profile in HoorayHR? Check out this article for all the steps.
Automatic or manual import
Within this integration, you have the option of automatically adding new candidates in HoorayHR, or manually. So you can keep control of the process yourself and set it up as it works best for you.
Get started
Are you already working with Recruitee? Then in this article from our Help Centre you will find all the steps to get the integration up and running!
Are you already using HoorayHR but not yet Recruitee and want to see if this could be something for your organisation? Click here for more information.