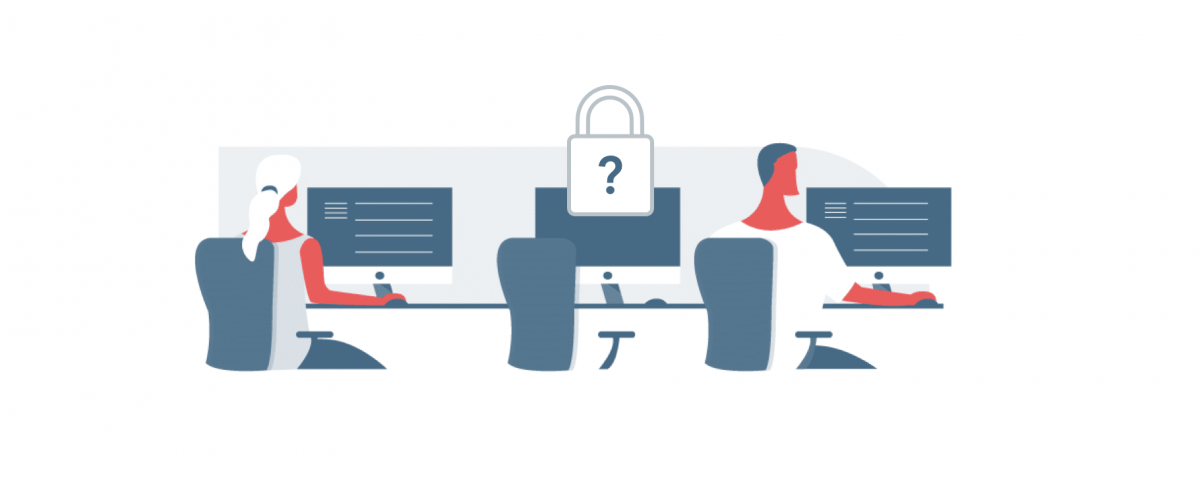 Absenteeism and the GDPR: all about regulations
How do you log absenteeism in line with the GDPR? When an employee is ill and unable to work, they are obliged to give you notice as soon as possible. Then you have to enter this notification into your administration. HoorayHR takes care of this quickly, but there are a couple regulations that might not have crossed your mind yet. What about the GDPR (General Data Protection Regulation)?
Please note that this article applies to businesses in the Netherlands.
Absenteeism and privacy
We'll give you a couple of tips in this article, so you know what you can ask and are not allowed to ask an ill employee and what to do during the application process.
The Dutch DPA (Data Protection Authority) monitors compliance with privacy laws. Their report called "The ill employee" (De zieke werknemer) outlines all regulations involved in processing personal details of ill employees (only available in Dutch).
It is very important to comply with these rules, because a violation can cost you dearly. The Dutch DPA can impose fines of up to 20 million euros per violation. Because this is something you'll want to avoid, we have outlined the most important points for you below.
What
can

you ask an ill employee?
Date and time they called in sick
Phone number and (nursing) address
Expected duration of absenteeism
Current agreements and duties at work
Whether the employee is covered by the safety net provisions (vangnetbepalingen) of the act on sickness (de Ziektewet), but you aren't allowed to ask which safety net provision applies to them.
Whether the illness is related to an accident at work

What aren't you allowed to ask an ill employee?
The nature of the illness (what illness and what caused it).
Limitations the employees face and what their options are (to what extent they're still able to work).
It's a natural human response to ask people what illness they're dealing with, but though it may be well-intended, you're not allowed to ask about it and especially not record it in any administration whatsoever.
This sounds rather strict, but it also means you aren't allowed to ask an ill employee to what extent they're still able to work. That's also seen as indirectly recording what they're not able to do and that is counted as a judgement on the health of your employee.
Please note
Even if the employee themselves tells you what is wrong with them, it is better not to document it.
There are exceptions, for example when it comes to an illness where immediate colleagues must know how to act in case of emergency. Examples are epilepsy or diabetes. The information about this disease and how to act may be recorded, provided the employee agrees.
Want to GDPR-proof your absenteeism administration (and no longer use Excel)?

Try Hooray for free

What about the application process?
During a job interview, you may not ask the applicant any questions about their health or past sick leave. You are also not allowed to inquire about this from the applicant's references or previous employers.
If you do ask the applicant about this, they may refuse to answer. A female job applicant may even give false information if you ask her if she is pregnant or wants to become pregnant.
You may not subject a new employee to a medical examination unless the position requires special requirements regarding medical suitability. You must mention this beforehand, in the job advertisement, for example. The company doctor may only disclose the results of the examination to you if the candidate agrees. And only in general terms, such as 'suitable' or 'unsuitable'.