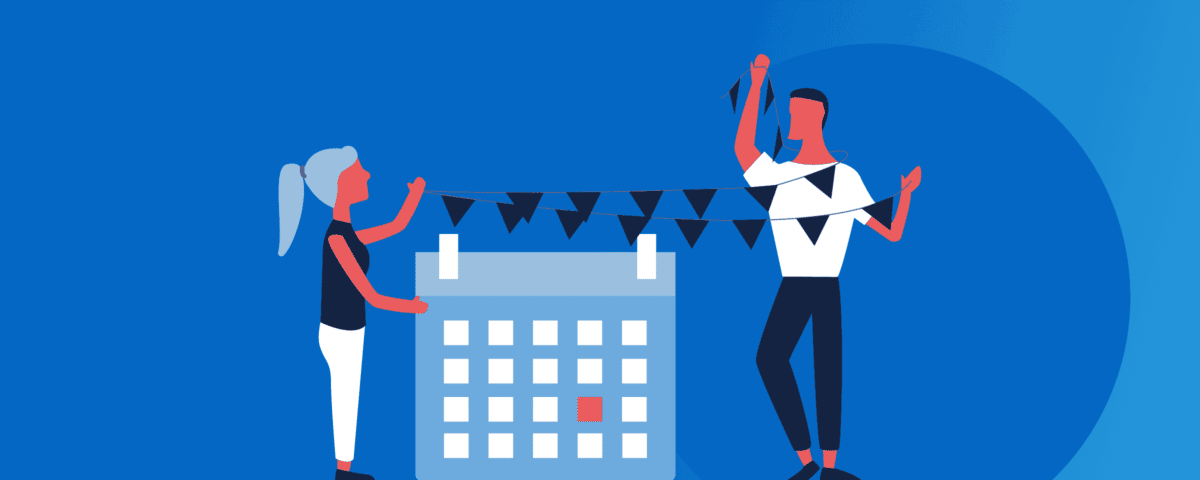 Holidays feature: extended options
Time to party! The Public Holidays section in HoorayHR has expanded considerably! Besides creating your own policy of (public) holidays, there are now several standard policies to choose from. So you can be sure that no colleague will miss an important (public holiday) day!
What has changed for you as an existing user?
What about the public holidays that are already set? No worries. These public holidays are now covered by the default policy and all related settings remain valid as usual. You basically don't need to do anything! Should you still want to find out what Holidays look like now or create your own policy? Then check out this page in our Help Center for all the steps.
In this blog, we will briefly explain the difference between the previous and new overview. Then we'll tell you more about all the new features within Public Holidays.
Previous setup
In the previous situation, the holiday overview looked like the image below. All Dutch public holidays in a row, with the option to set them off against the leave balance and enable them so they become visible in the calendar. There was also the option to add your own public holidays or mandatory days off.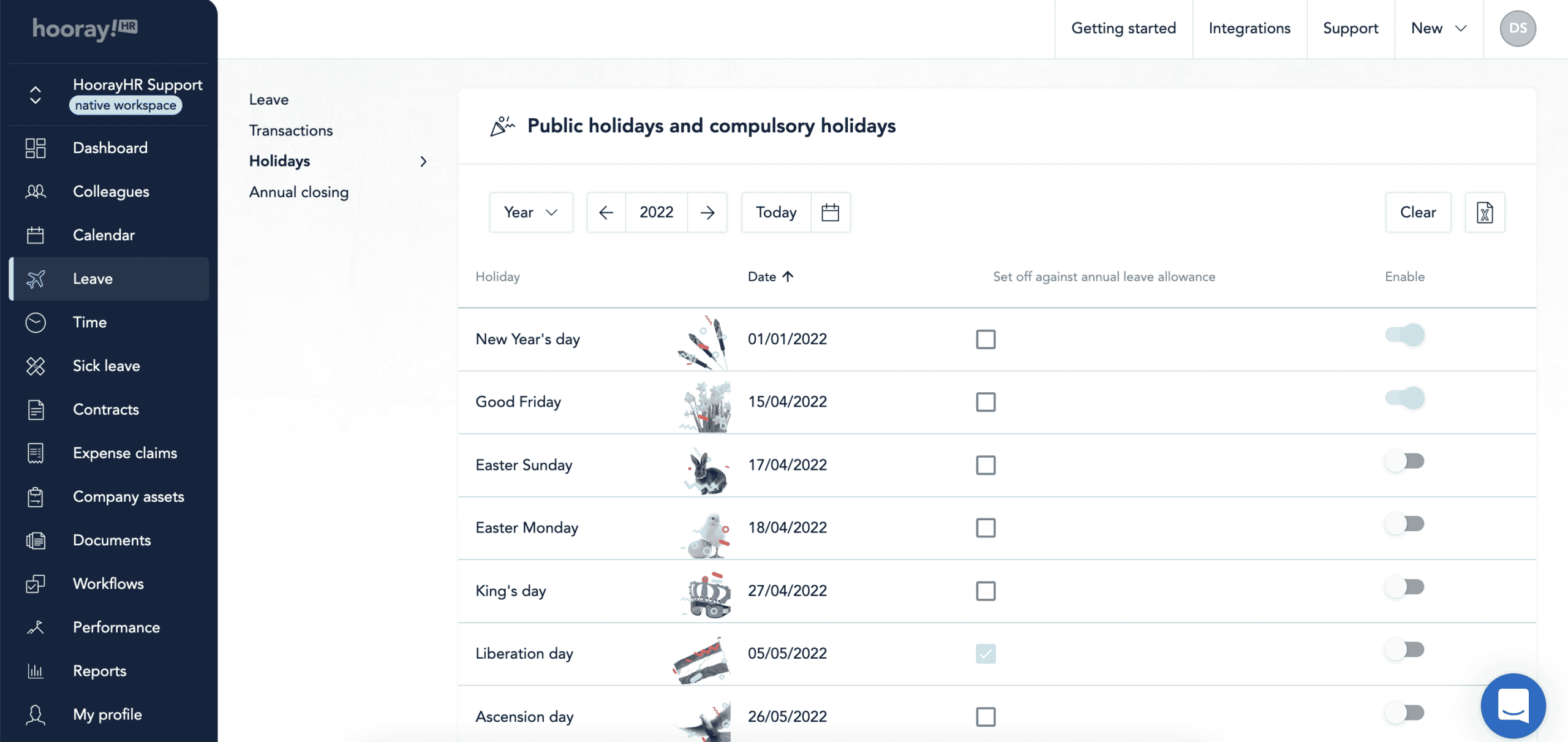 These public holidays applied to all employees in your company. No separate public holidays could be assigned to 1 or more colleagues. But that is now a thing of the past!
New setup
With the new Layout of Public Holidays, it is possible to create a separate policy in addition to a standard set of national public holidays and link them to individual employees. And want to create your own policy? That too is now possible!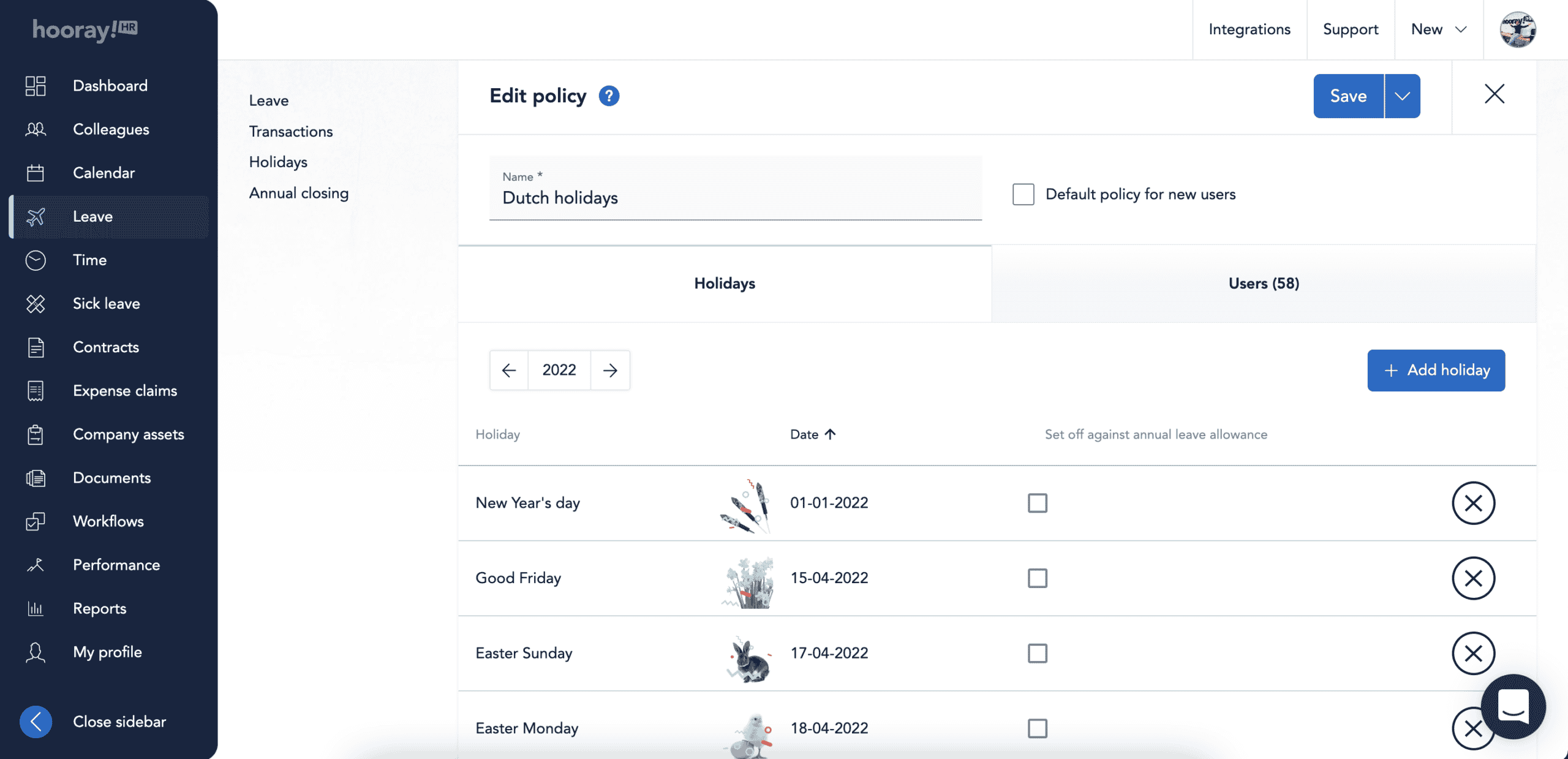 Create your own policy
Besides Dutch public holidays, there are of course many more moments to celebrate with colleagues. Think, for instance, of a mandatory day off after Christmas. Or if you are an organisation with many international colleagues, there are also holidays outside the Netherlands that colleagues want to request leave for.
You can now create your own policy for this and ensure that each colleague is linked to the right combination of (public) holidays.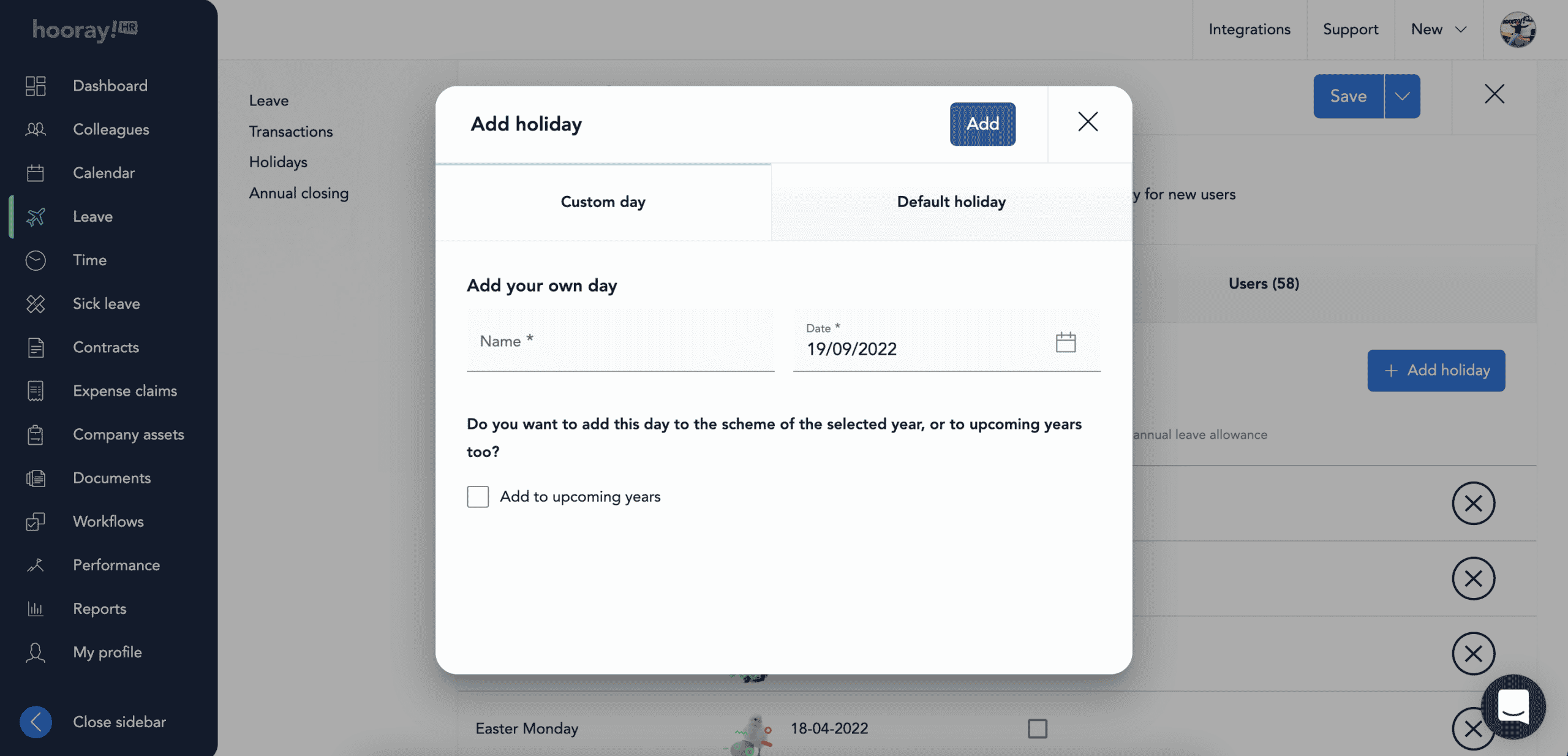 👉 Tip: Each public holiday you include in a policy is also visible in the HoorayHR calendar! This way, all colleagues can see which day is a (public holiday) day.
Extra public holiday sets available
HoorayHR is a Dutch company, so Dutch public holidays were already a standard part of the package. But as we are welcoming more and more international customers, a need arose for several national holidays in addition to the Dutch ones. This is now possible!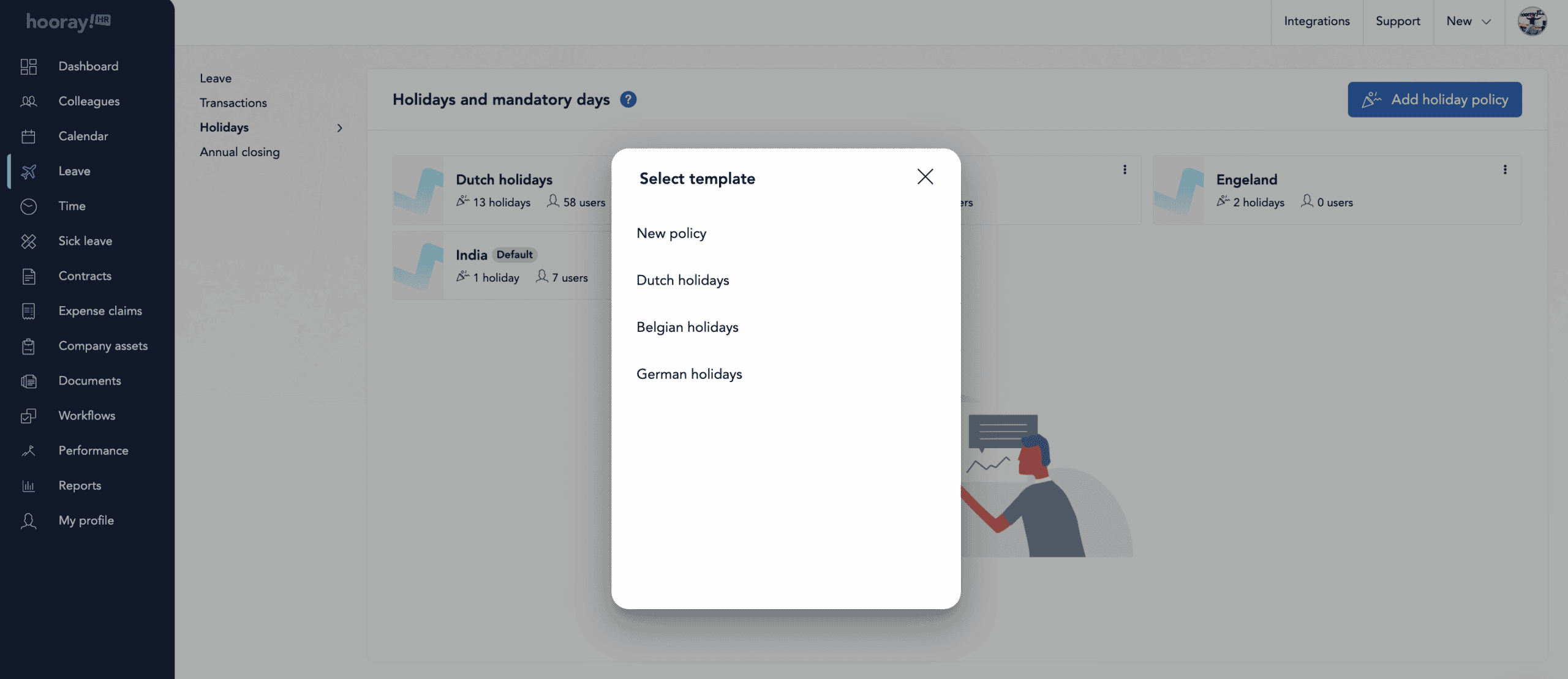 Besides the standard Dutch public holidays, you can now add Belgian or German public holidays within a policy. These are standard sets of national holidays. But you can of course add any public holiday or mandatory day off you want!
👉 Tip: You can also plan the schedules with national holidays several years in advance. It's done with a click of a button. How convenient!
A standard policy for new employees
When a new employee starts, there are a lot of things to arrange. All personal data need to be collected, corresponding documents linked. But for assigning (holiday) days, you now no longer need to perform any actions. By setting a policy as default, any new colleague added to HoorayHR will automatically get the days covered by this default policy. Handy, right?
👉 Tip: Make it a mandatory day off by checking the box next to the holidays in question! That way, everyone in the Calendar automatically sees that this is a day off.