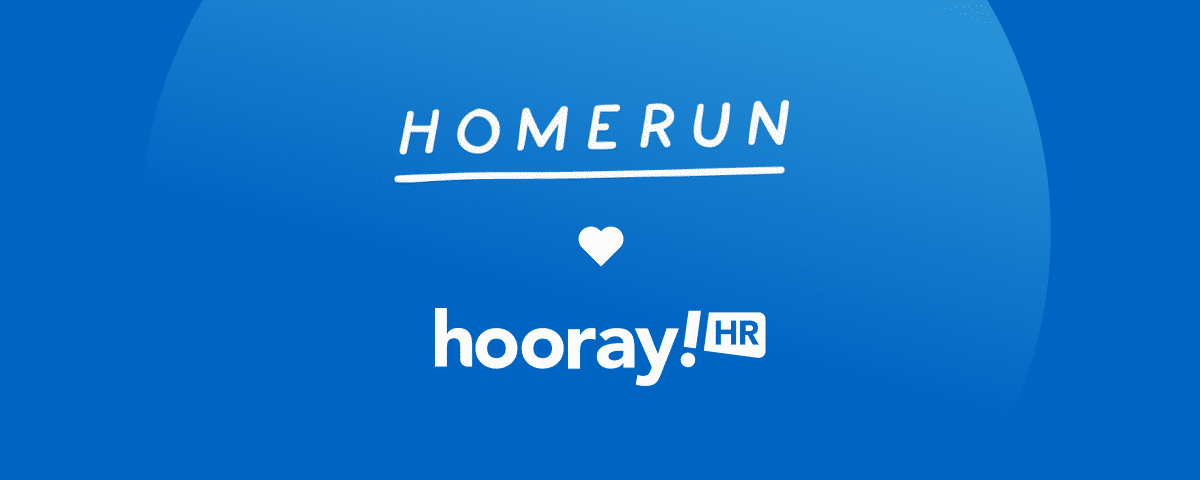 New integration: Homerun
Always wanted to streamline your recruitment process? And directly integrated with your HR tool? We have a great new integration with: Homerun! You can now integrate HoorayHR with the ATS system Homerun! You can read all about how it works and the benefits of the integration in this blog!
Homerun: ATS software for smart recruitment
Homerun is a smart recruitment software, also known as ATS software (application tracking system). With Homerun you can create a beautiful job board page for your company, with all your vacancies. All applicants will be collected in your own funnel. This way the whole recruitment process is streamlined, so you can hire better and faster candidates.
Candidates from Homerun directly in HoorayHR
What exactly does the integration do? With the integration it is possible to add hired candidates directly into HoorayHR. The basic data will be neatly taken over by HoorayHR.
When a new colleague is added, you can directly start an onboarding workflow. This way you can get to work even faster to complete the employee's profile and make sure that they can go through the onboarding as a new colleague in HoorayHR worry-free.
👉 Tip: Want to know everything about completing the new employee's profile? This page in our Help Center has all the information you need. 
Automatic or manual import
Within this integration, you have the option of automatically (every night) adding new candidates in HoorayHR, or manually. This allows you to keep control of the process and set it up the way that works best for you.
Getting started with Homerun x HoorayHR
Are you already working with Homerun? Just go to the integration page and start installing the integration. 
Are you already using HoorayHR but not yet Homerun and want to see if this could be something for your organization? Check the website of Homerun!
Curious about HoorayHR? Try HoorayHR for free or schedule a demo.