Improved support and faster update on new features
To better support our users, and inform you faster about new developments, we have implemented four improvements.
This way, we are ensuring that you can get even more out of HoorayHR, and are able to get started even faster.
Below you will find a list of the improvements.
Getting updated faster about new features and improvements
As you may have noticed, in your company account you will see a nice little present in the top right corner of your navigation bar. As soon as a red bubble appears, you simply click on it and you will immediately see what updates or new features we have added. This is our way of keeping you up-to-date, so you can learn more quickly what is new in the application.
Please note: this is an administrator only feature. Employees and team leaders will not be able to view this tool. Of course, they can follow our blog for new developments.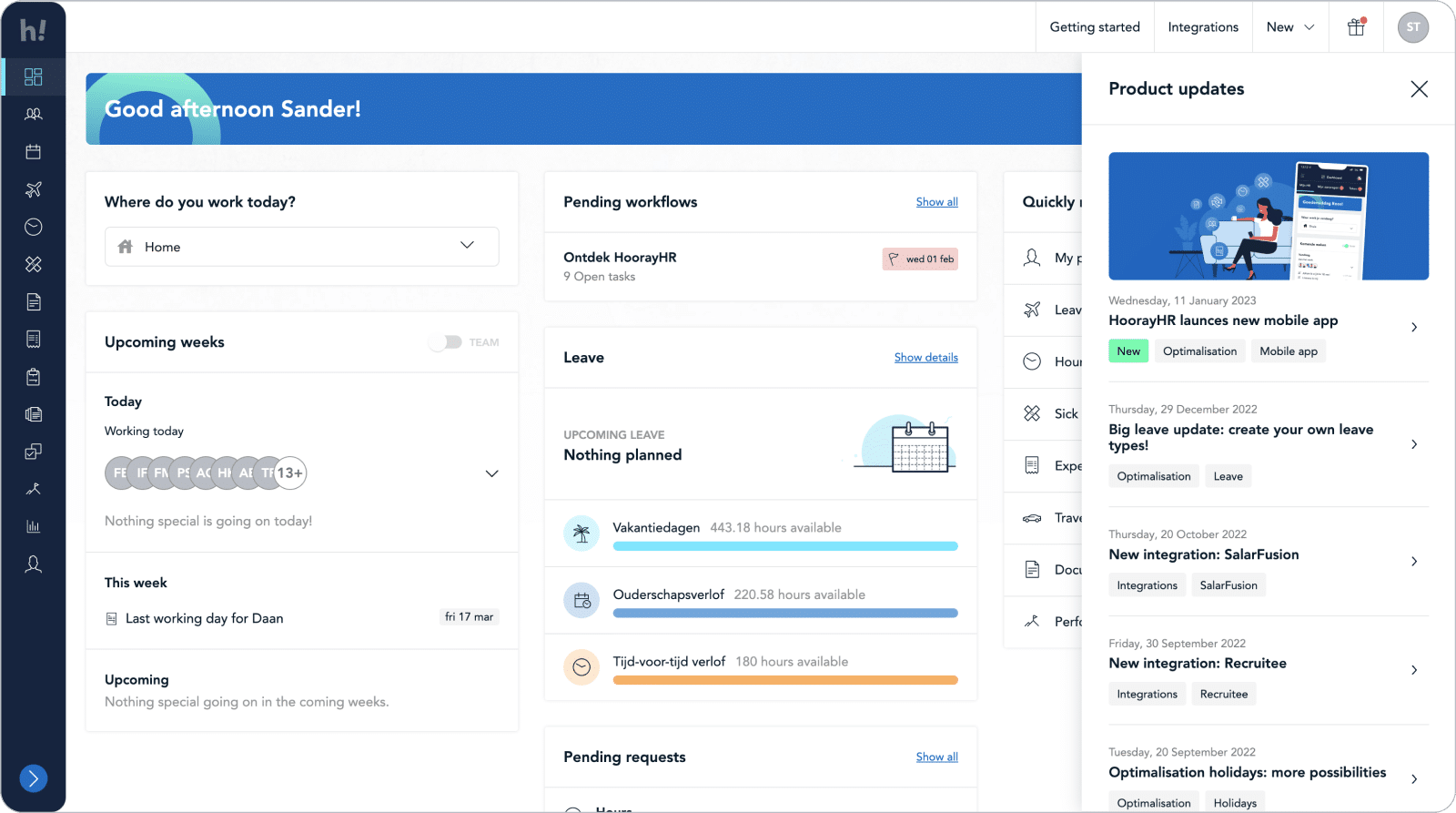 Help articles available in the application
If you encounter any problems in HoorayHR or don't know how to use a certain feature, we are of course happy to help you! To help you find your way faster, you can click the blue button at the bottom right from now on. Relevant help articles relating to the feature you are currently working on will appear immediately.
And even better; this feature is available not only to you as the administrator, but to all users. This way, employees can also receive help directly if they have a question about certain features.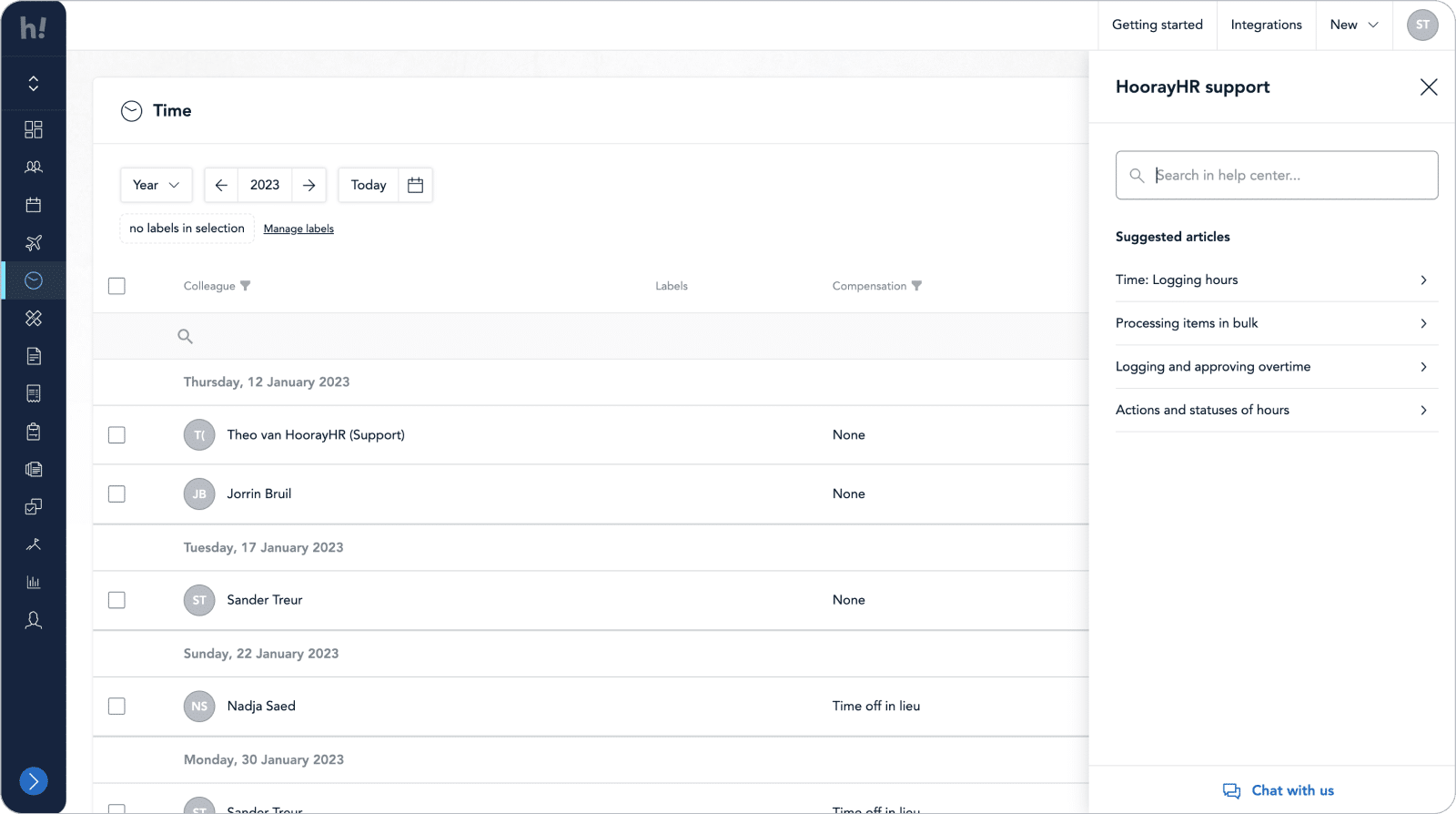 Direct search for help articles
Trouble finding what you are looking for in the list of help articles? Then simply use the search tool. You can use it to search directly in our help centre for all available help articles.
And, of course, you can also send us a message
If you would like to be assisted by someone directly, this is of course always possible. By clicking on the blue button, you will not only find the help articles, but you can also chat directly with us. During office hours from 9 a.m. to 5 p.m. (CET), we are ready to help you! Do you have a question outside working hours? Feel free to leave your question and we will be happy to help you the next day..